I'm writing with an update on both the state COVID-19 response and our advocacy efforts.
Updates from the State Capitol
On Monday, June 1, 2020, Governor Lamont released rules for operating summer school during COVID-19. To read this guide, click here.
During this week's State Board of Education meeting, which took place virtually on June 3, 2020, the remaining five 2020 charter renewals were unanimously approved. For additional details and to read a recap of this meeting, click here.
Yesterday marked 24 years of charter school success in our state! On June 4, 1996, the Connecticut charter school law was passed as Public Act 96-214.
The deadline to participate in the US Census is quickly approaching.  Please consider sharing this link with your school communities to help our state receive our fair share of funding!
Updates on our work
This week, I released a statement on the murder of George Floyd on behalf of the Connecticut Charter Schools Association. "I, and the entire Connecticut Charter Schools Association team, stand with the peaceful protesters that are demanding equity and justice. We wholeheartedly reject, denounce, and confront the racism and indifference inflicted on people of color." To read the full statement, click here.
This week, our team hosted our first-ever virtual charter advocacy meeting with Representative Antonio Felipe! During this meeting, members of Bridgeport's charter school community shared their recent experiences with Representative Felipe and advocated for their community and charter school funding. This meeting was the first of many. As we approach the anticipated special session, our team will continue to host these meetings with key legislators. All are welcome! If you are interested in joining a meeting, please let us know by responding directly to this email.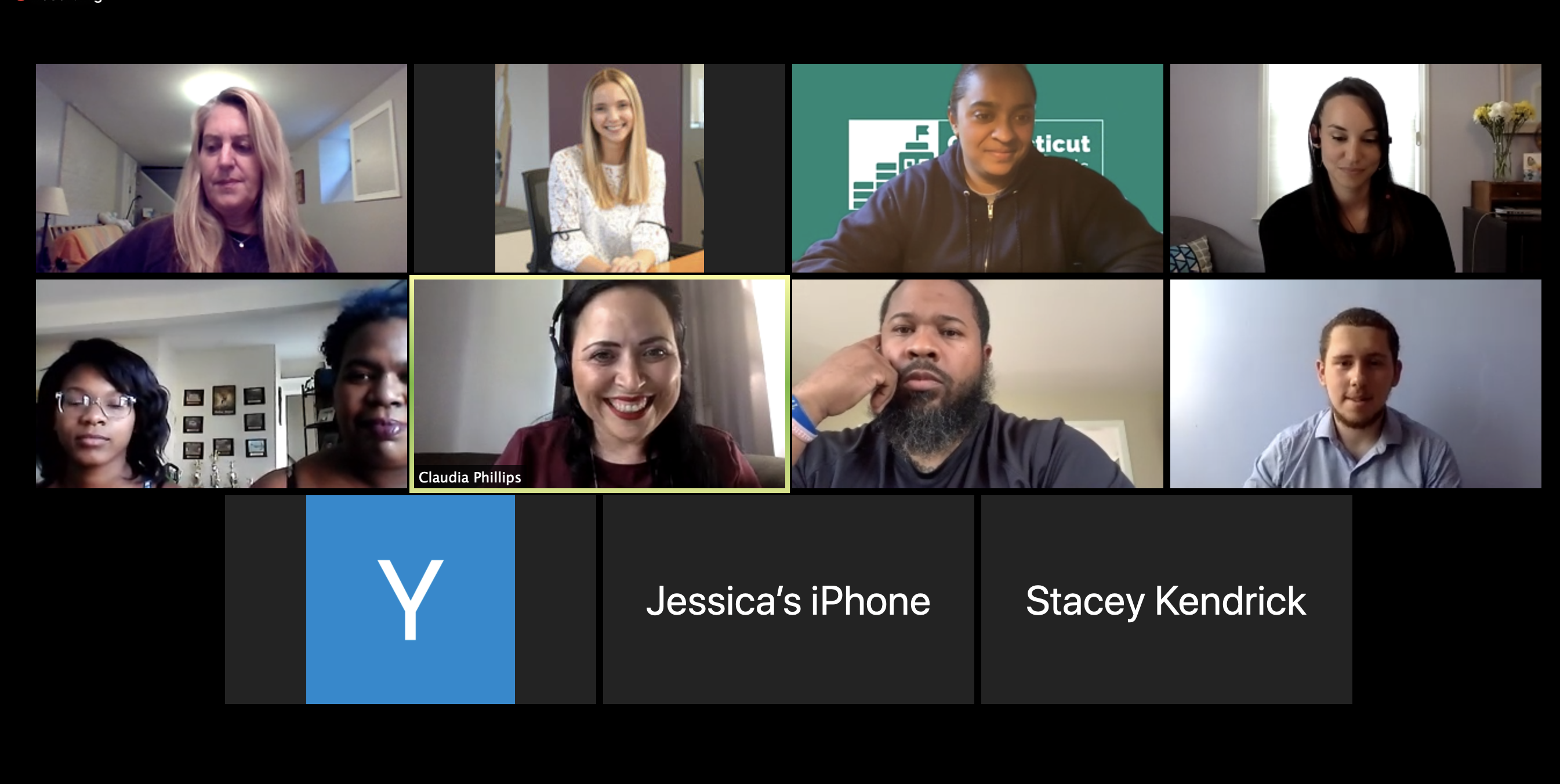 Yesterday, on Thursday, June 4, 2020, our team hosted a virtual Charter School Leader Convening to address charter school leadership questions and concerns during these uncertain times. Thank you to the school leaders that attended!
This week, the National Alliance for Public Charter Schools released a paper to be handed our to legislators that outlines the digital divide in our country. To read and download this paper, click here.
Share your stories with us, both big and small and we will share them to celebrate your school communities, particularly as we approach the end of the school year.
Looking for ways to celebrate your 2020 graduates publicly? Local Connecticut news stations are looking to help! See the linked instructions to submit to NBC Connecticut and/or Fox61.
Lastly, we encourage you to review the resources available to all charter schools on our Coronavirus Resources Page.
We will continue to provide you with important updates as we become aware of them. In the meantime, let us know how else we can support you.